About Us
AT 20/20 CUSTOM MOLDED PLASTICS, OUR MISSION IS TO EXCEED OUR CUSTOMER'S EXPECTATIONS. WE CONSISTENTLY DO THIS BY ASSISTING WITH PART AND MOLD DESIGN AND BY WORKING WITH SOME OF THE BEST TOOLMAKERS IN THE INDUSTRY. WE CAN HELP YOU AVOID DESIGN AND PRODUCTION PROBLEMS BECAUSE OF THE EXPERTISE THAT WE HAVE DEVELOPED IN THE CUSTOM STRUCTURAL FOAM MOLDING INDUSTRY.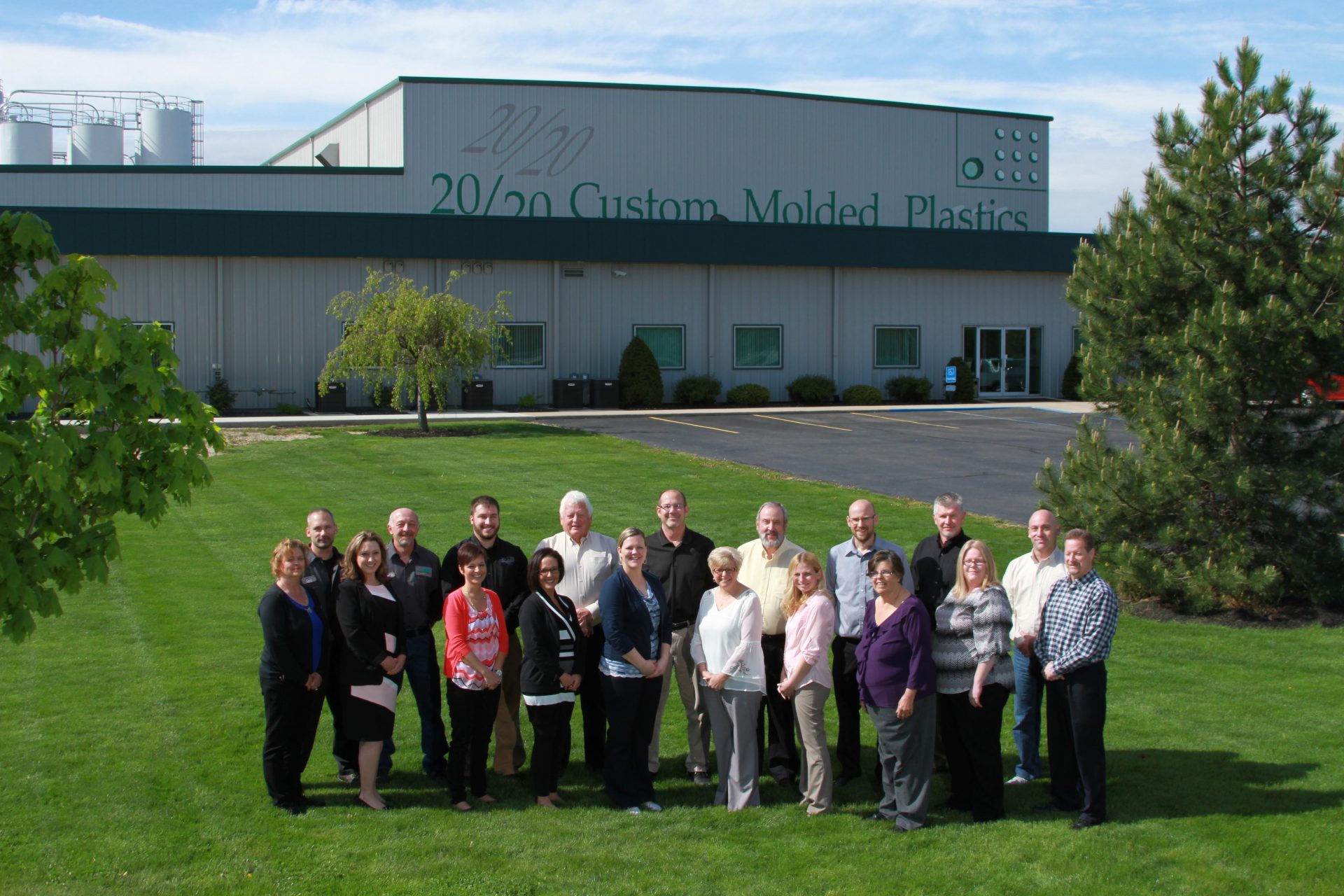 We have a 135,000 sq.ft. state of the art facility that was built to our specifications on a greenfield site for optimum efficiency. Our presses include 1,500 ton, 1,000 ton, 725 ton, 500 ton, and 375 ton machines with single part capabilities of up to 200 lbs. We have incorporated the latest technology available for total control of the molding process. Our shot-to-shot  consistency is monitored by custom controls, built to our specifications.
Our product development team brings expertise in manufacturing, which integrates the design, engineering, and quality control disciplines for superior part performance and cost effectiveness. Our strength is in developing new applications in structural foam for cost savings.
We have developed an extensive list of new products in structural foam with our years of experience and our in-house engineering expertise and CAD software. These structural foam products save costs because of lower resin use than other molding processes, up to 15% part weight reduction, less expensive aluminum tooling, and a high level of manufacturing consistency. Once the specifications are set, the part can be molded accurately the next day or the next year. Our nozzle controls and sequences guarantee consistency from part to part and run to run.
We have thrived because of our perfect vision. We keep our eyes on the consistent parts we produce, our focus on the needs of our customers, and our vision on the future.
Certification & Awards